Starting a Buyer Relationship

Here are some tips for new agents.
 You've passed the test and become a new real estate agent.  You've developed your business cards  and started your lead generation.  It's now time to take those leads you have generated and start to turn them into actual customers. Invite a potential buyer into the office to meet with you. This simple invite can go a long way in measuring their level of interest. If they are reluctant to take the time to meet with you in person, they may simply be curious abou…
Docusign App!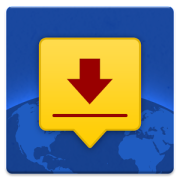 An essential tool for any agent, allowing you to obtain signatures right on the spot! Gone are the days of pen and paper.
Docusign signatures are easy, secure and legally binding.
1. First things first: Go to the App Store and add the free Docusign app. Once the app is yours open it and create a profile. You can add your picture, job title and business, address etc. It will also prompt you to create your signature, and initials to use to sign documents.
2. Make sure you have created your document t…
Skitch!

Skitch
This is a great app to use in conjunction with Evernote, the app allows you to capture and annotate images all from your iPad. Once installed it will create a folder in Evernote entitled 'Skitch'. Use this app to help highlight an exciting feature of a home while you're in the field that can be easily messaged to the buyer!
1.Tap on the
Skitch App.
When the app loads you can either: - Sign in with a password
-
Or opt to do it later
2. It gives you many choices to either, take a photo, choose…
Videolicious!
Videolicious-The name says it all!
Videolicious is a great App for Realtors as well as anyone who would like to make an easy, professional slide show video to share with all the social media or simply family and friends.
Simply download the free App and you are ready to go.  Once you have downloaded and installed the App, it will prompt you to start an account.  You can do that now or continue on and do that later.
1. First choose your shots. If you are unsure how to proceed, there is a little c…
iPad Training!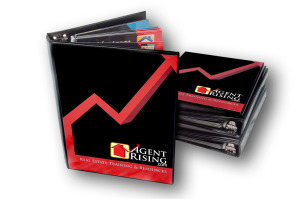 Ipads are everywhere and learning to use your IPad to help you personally and professionally opens up a whole new world.
Personally, there are many ways your IPad, which can help you in your day to day life as well as provide entertainment. You can use your calendar to keep track of your appointments, download your own music, as well as listen to radio online, check your email on the go, or simply go online to shop or use Google to look up a myriad of subjects.
You can also use the maps to look u…
Starting Your Career
You have chosen to be a real estate professional. This is a career not a job. You will be successful in this career if you invest in yourself - your time, your energy, your focus and your money.
Your Time
- the next three months are critical but a long term business perspective will bring you the most success - time spent now on lead generation will come back to you many times over in the future.
Your Energy
- you need to believe in you and practice that belief every day. Take a look from the outs…
Expanding Your Database Daily
How do you expand your database of potential clients? First, take another look at all of the people who provide services to you. Your hair stylist is providing you a service. Wouldn't it be great if you could do the same for her? Your mechanic is providing you a service, wouldn't it be great if you could do the same for him?
Even if they are not currently in the market to buy or sell a home, you can still be of service by becoming their information source on all things real estate related. It may…
The Power of Google Drive!
What is Google Drive and how can it make you a better agent?
Well, Google Drive is a system to help you organize your paperwork and have it available on the Google Cloud and accessible from any of your devices at any time.
Paperless is the new catchword and Google Drive can help you achieve this.
It goes hand in hand with GMail and is very easy to use. When you start your paperwork with a new client, whether it be a buyer or seller, you can open a new folder on your Google Drive with the address…
Turning Contacts into Customers
Now that you have been actively increasing your database, it is time to turn those contacts into customers. Of course, not all of them will become your customer and it is important to be able to discern those who potentially will in order to maximize your effort. One of the best way to do this is to rate their level of motivation with a brief personal phone call or drop by visit. Since you have already sent them a personal note and an item of value about the market, they know you and are already…