BOLD Moves Real Estate Celebrates 10th Year Anniversary
BOLD Moves Real Estate celebrated their 10th Year Anniversary this month with a wonderful party for all the BOLDIES and their families hosted by Michelle Saltmarsh at her beautiful home in Mattapoisett.
 Broker/owner Kate Lanagan MacGregor stated two main reasons for their success.  Professionally, she credits a deep commitment to excellence.  Personally, she shared that BOLD Moves Associates, affectionately called BOLDIES, are like a tribe, protecting one another and supporting the common goals…
Agent Rising Real Estate School Classes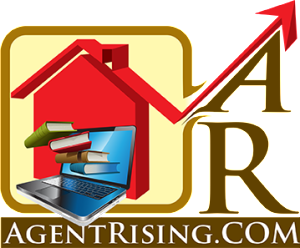 Become a real estate agent with Agent Rising Real Estate School.
 Classes have just started but Agent Rising has a rolling admission policy.  Don't despair if you missed the latest start-up date.   You can start your classes to becoming a real estate agent at any point.
Visit the Agent Rising Real Estate School  to experience the most convenient and flexible school available.
Workshops
, and
independent learning
at our
BOLD
Welcome Center can help you create the perfect schedule and learning oppor…
Marketing with Videos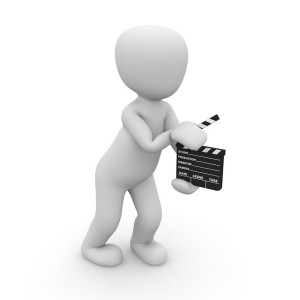 Videos are a powerful way to market to your audience, and the possibilities are endless!
You can create a video to market a specific property, highlight a happy customer or share information. But it seems that most people shy away from videos, whether it be fear of the unknown or it's possible they're camera shy.
So we did some research and came up with great tips on how to start creating videos.
1. Define your audience- before you even pick up the camera and begin filming you need to decide…
Skitch!

Skitch
This is a great app to use in conjunction with Evernote, the app allows you to capture and annotate images all from your iPad. Once installed it will create a folder in Evernote entitled 'Skitch'. Use this app to help highlight an exciting feature of a home while you're in the field that can be easily messaged to the buyer!
1.Tap on the
Skitch App.
When the app loads you can either: - Sign in with a password
-
Or opt to do it later
2. It gives you many choices to either, take a photo, choose…
Be Wary of Internet Hoaxes and Scams!
Internet Scams and Hoaxes are Rampant today.
There are viruses which come in the form of an e-mail from someone you "may" know, hoaxes which could be chain letters, false virus alerts, and scams asking you to visit a site and confirm your account information in order to receive money.
A common type of scam is a fake e-mail from a bank, or other reputable source asking you to visit a website and enter personal information.
Scammers take a lot of time to make these e-mails look professional, and th…
Massachusetts Realtor Continuining Education!
Massachusetts Realtors are required to renew their license every two years from the date of their birthday following obtaining their license.   They are also required to complete 12 Continuing Education units (CEU'S) in that time period.
  While two years might seem like a long time to complete your CEU's , many realtors are surprised how quickly it passes and that they are due to renew, but have not completed their CEU's.  While it is good advice to start working on your CEU's right away, you ne…
So You Think You'd Like to be A Real Estate Agent?
So you think you'd like to be a Real Estate Agent? Agent Rising Real Estate School will be starting a new Real Estate Class on April 14th. The course includes 40 hours of classroom time on Monday and Thursday nights from 5-9 pm. A new feature will include New Agent Training to really start you on your real estate career. The cost for the course is $397. The classes will be held at The Bold Welcome Center, 145 Fairhaven Rd. Mattapoisett, MA. Where else can you start a new career with 40 hours of…
Buying a Home in the Coming Year?
Are you thinking of buying a new home in the next year?  Here are some tips to keep you on track. 
The year before you buy a new home is a very stressful time. This is a major decision and a life-changing event.
You should be looking into what kind of loan you will be using with your bank or mortgage company and  getting a pre-approval, so you will know what you can afford and what price range you will be looking in.A lender is always looking for stability, so switching jobs or changing banks can…
Realtor Safety Tips!
Real Estate is a great career, but there are some sticky situations you might want to avoid to stay safe. Being aware of some safety tips will help you be a better realtor and keep you safe at all times.
Always meet a new client at the office rather than at the property. You will have a disclosure form for them to sign and you will want to get their personal information. This is more professional than signing papers outside on the hood of the car. Then you can make an appointment to see the p…