[av_section min_height='custom' min_height_px='400px' padding='default' shadow='no-shadow' bottom_border='no-border-styling' bottom_border_diagonal_color='#333333' bottom_border_diagonal_direction='' bottom_border_style='' id='' color='main_color' custom_bg='' src='/wp-content/uploads/2018/01/happy_2018.jpg' attachment='13601' attachment_size='full' attach='scroll' position='center center' repeat='stretch' video='' video_ratio='16:9' overlay_opacity='0.5' overlay_color='' overlay_pattern='' over…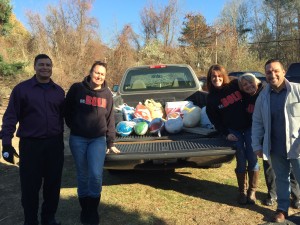 Underneath it all, real estate is about relationships and about people believing that you care about them and will do well by them
.  What better way to show that then to be involved in your community, allowing people to see that for themselves.  Then, when they come to you about a real estate issue or transaction, they already see you as a caring, involved individual who just happens to be a real estate professional.  It truly doesn't matter what you choose to be involved in.  You can coach a t…

An invaluable App to use in real estate is the Maps App which comes on your iPad and iPhone, it's like having your own GPS.
1.  Simply tap on the Maps Icon to open, In the upper right corner is a search box.  Tap on it and type in the address you are seeking. It will come up on a map with a pin showing your destination. You can make the map bigger or smaller by pinching your fingers on the screen.
2.  Then tap on Directions in the upper left corner and a box will open.
Type in your present startin…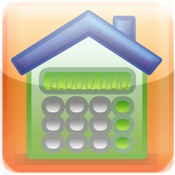 There are so many apps that are beneficial to the real estate industry. One that we found is The Mortgage Payment Calculator App, the best part about it is it's free! This app is effective because it allows you to show the buyer what their monthly mortgage payments will look like. Head on over to the App Store and let's get started! The Mortgage Payment Calculator we're talking about has a little green house on it. Once you've downloaded it we can begin.
1. Tap on the icon to open it up
2. The va…

Skitch
This is a great app to use in conjunction with Evernote, the app allows you to capture and annotate images all from your iPad. Once installed it will create a folder in Evernote entitled 'Skitch'. Use this app to help highlight an exciting feature of a home while you're in the field that can be easily messaged to the buyer!
1.Tap on the
Skitch App.
When the app loads you can either: - Sign in with a password
-
Or opt to do it later
2. It gives you many choices to either, take a photo, choose…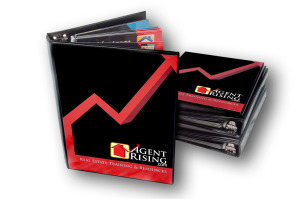 Ipads are everywhere and learning to use your IPad to help you personally and professionally opens up a whole new world.
Personally, there are many ways your IPad, which can help you in your day to day life as well as provide entertainment. You can use your calendar to keep track of your appointments, download your own music, as well as listen to radio online, check your email on the go, or simply go online to shop or use Google to look up a myriad of subjects.
You can also use the maps to look u…
What are buyers really looking for in a house?  Of course, there are the staples we all think of, first and foremost being location, location, location.

There are also a certain number of bedrooms and bathrooms, maybe an open floor plan or granite countertops,  and the price is always a deciding factor, but there are other factors that clients may not even be aware of.

Is the house a true fit?  Many buyers subconsciously either love a  house, hate it, or are indifferent.  It could be associated wi…
Resources:
MARealtor.com
MARealtor Mentor Program
Inman.com
InmanNext
HubSpot
NAR-RookieToolkit Realtormag.Realtor.org
Visit us at
www.agentrising.com
for more great ideas and learning tools.  
What does this mean?  This is Agent Rising's 7 Strategies for Success for New Agents.This includes Serve, Start, Systemize, Support, Stay, Strengthen, and  Sell!
Why are You Here/
In 2011, Massachusetts Association of Realtors completed a survey
.
The results found were that a high number of Realtors left before a  three year period.
Many newer Realtors asked for more New Agent Training.
This resulted in a Strategic Pan for a Mentor Program with New Agent Training.
Every week we'll talk about one of th…