iPad Training!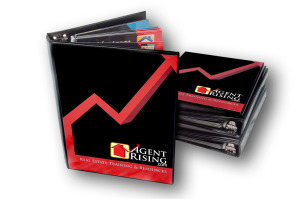 Ipads are everywhere and learning to use your IPad to help you personally and professionally opens up a whole new world.
Personally, there are many ways your IPad, which can help you in your day to day life as well as provide entertainment. You can use your calendar to keep track of your appointments, download your own music, as well as listen to radio online, check your email on the go, or simply go online to shop or use Google to look up a myriad of subjects.
You can also use the maps to look up destinations or you can download a free GPS App to get you where you need to go. Of course there are also lots of free games to download for your entertainment, as well as a camera to take quality photos and videos that you can share through email and Facebook or Twitter. It's an easy way to Tweet and keep up with your Facebook and Google Circle Friends on the go. You can check the weather or even download and read books and magazines through IBooks.
Professionally, there are so many reasons to use your IPad in your business. As a Realtor, there are many Apps you can download to make your business run smoothly and efficiently and practically paperless.
Docusign is a great App to use to with clients who can't be present to sign an important document. Everything is done online on the IPad and saves much travel time. You can look up a property a client is interested in minutes and find out information on homes in the area with a simple tap. Realtor.com is a great App to use for this.
Mortgage Calculator to show someone their monthly payments on a house they are looking at or use the Cam Scanner to scan in a document needed for an offer or other transaction. Most Apps are free or are fairly inexpensive to purchase. You can download Apps such as Videoliscious to help you easily make a slideshow for an open house or to share with Facebook. It's a way to really get someone's house noticed and sold. There is also Google to use for
uploading documents onto your cloud and sharing with your office as well as Google Hangouts to share meetings online where everyone is available to meet and discuss even when they all can't be physically together. The
Navigation Apps really help to find your way to client's houses and look professional on your Buyer's tours. You can use the notepad to keep track of your mileage easily or take notes on a new listing. Then use your camera to take pictures and videos of the house and yard to really make a house shine and get noticed.
Using your
IPad
can really make your life easier and more mobile than ever before and we are here every step of the way to help you learn to use your
IPad
as seamlessly as possible with scorecards with step by step instructions to help you navigate all the Apps as well as coaching when you really are stuck and frustrated.
Stay tuned, the best is yet to come and we will soon have you using your IPad like a Pro.
Please visit
www.agentrising.com
for more information.