Agent Rising Real Estate School Classes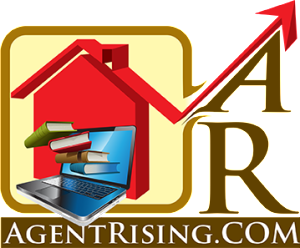 Become a real estate agent with Agent Rising Real Estate School.
 Classes have just started but Agent Rising has a rolling admission policy.  Don't despair if you missed the latest start-up date.   You can start your classes to becoming a real estate agent at any point.
Visit the Agent Rising Real Estate School  to experience the most convenient and flexible school available.
Workshops
, and
independent learning
at our
BOLD
Welcome Center can help you create the perfect schedule and learning opportunities.
We make use of IPad, Video, Power Point, Audio, Hands On, Flash Cards, and other learning tools to fit your learning style and ensure your success!
We also invite you to total immersion by being part of the
BOLD
Moves Real Estate culture, joining us for Sales Meetings, and working your independent learning hours in the hub of activity. Start your business building from day 1! See first hand what it feels like to be in this amazing profession!
Just give Marie a call at 508-207-3186 or visit
www.agentrising.com
for more information.