New Bedford Book Festival Sequel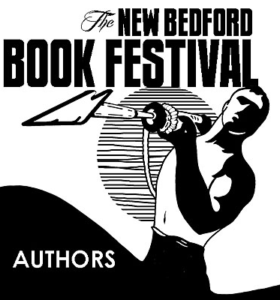 NEW BEDFORD BOOK FESTIVAL SEQUEL: THE AUTHOR'S NEXT STAND
Last summer's first ever
Book Festival
in
New Bedford
was so popular that it left both authors and book readers clamoring for more! These are not ebooks. The festival offered good old fashioned printed books and many authors sold out to the crowd of more than 400 attendees in March of this year.
Agents use your knowledge of special events like these to show potential buyers how unique it can be living near such thriving artist communities as those we have in New Bedford's revitalized former mill buildings. In recent years Fall River is gaining favor too.
Festival organizers are not waiting a full year for the followup.
New Bedford's Book Festival
returns for its sequel on October 15-16 at Groundwork!, a collaborative workspace. It's the same location that held the original event. Groundwork! is a relatively new facility in a historic building at 1213 Purchase Street.
For two days of table space 11 a.m. to 4 p.m. authors paid only $45. It didn't matter if they were self-published or not. Along with selling and buying opportunities the event included speakers and entertainment. The October Book Festival will feature Domestic Primate, a publisher of short fiction and non-fiction in New Bedford. Authors from New Bedford, Massachusetts, and beyond our region are welcomed.
October is not as far away as you'd think especially for writers interested in this event. Everyone else: this is the kind of thing that makes our SouthCoast area so special!
Information will be posted at
NewBedfordNow.com.