Be the Neighborhood Real Estate Agent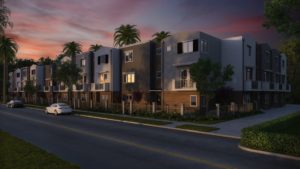 What are consumers really looking for in a real estate agent?
  Of course they'd like you to sell their home for them in a timely manner or help them buy a new house, but they can look up houses on their own on the internet. What else are they looking for?
Real Estate Agents still have the local market knowledge and expertise they are looking for.
  It is one of our competitive edges in this day and age.  There are a lot of statistics and facts on the local real estate sites, but not always accurate.   We, as real estate agents can help them sort through the facts and realize what is true in our area.   We may not know everything , but there is a lot you can offer on the trends in selling and buying in your neighborhood.  Especially to clients new to the area, you can offer them information on schools, local spots to dine, and even differences in taxes and education in the towns you serve.  You become the local "expert".
People like to know about the neighborhoods, they are moving into
.  Even new agents, who may not be as seasoned, can capitalize on this by researching and learning the local area and blogging about it on your website.
You can become the "local agent" and that leads to real estate success.Please visit us at www.agentrising.com to learn new ideas to help you brand yourself in your new real estate career.