BOLD Moves Real Estate Introduces Susan Gorden Ryan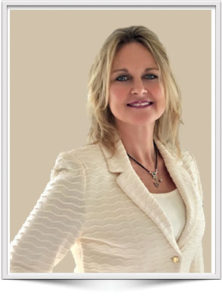 Meet Susan Gorden Ryan, one of the newest agents at BOLD Moves Real Estate.
Susan is a 25+ year veteran leader and change agent with a track record for instilling customer service excellence, delivering value-added solutions, facilitating sales, and championing transformational thinking to meet the needs of her customers given the dynamic nature of the marketplace.  She has a collaborative and facilitative leadership style combined with a compassion for helping others.
Susan's experience is grounded in a progressive career at one of the world's leading financial services institutions.  After graduating from the University of New Hampshire, she embarked on her professional endeavor through jumping into a role as an international full service account controller.  Her meticulous diligence resulted in advancements to facilitate the establishment of global operating training, workforce engagement, community outreach, risk management, and sales enablement practices.  The driving premise was always based on understanding the needs of the client and aligning those needs with the capabilites of the corporation.
Prior to retiring from corportate life, Susan's role included training and developing a highly skilled team of executives, collectively dedicated to the greater good of servicing  clients.  These are key competences for navigating  the intricacies associated with real estate transactions.
Susan is a mother, daughter, sister, friend, professional, horsewoman, and an intermittent amateur plumber, landscaper, taxi driver, bank, veterinarian, voice of reason, among other capabilities.  She lives in Mattapoisett with her family which includes several two-legged  and four-legged inhabitants.  Susan was brought up on the shores of Mattapoisett and both of her two boys were raised in the Old Rochester Regional School system, with her oldest now a freshman at UCONN and her youngest, an aspiring pianist.
Susan can be reached at :  508-208-1927or Susan@boldrealtors.com
Visit
www.agentrising.com
for Agent Rising Real Estate School.