Introducing Corbett Nye- New Agent at BOLD Moves Real Estate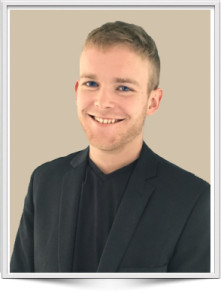 Corbett Nye
New to the industry, I offer a fresh set of uncompromising skills to help clients with one of their many important life events; buying or selling a home. A recent graduate of Agent Rising Real Estate School and a soon-to-be graduate of University of Massachusetts Dartmouth, I'm a goal oriented individual with an obstinate attention for detail. With seemingly so many Realtors to choose from, I understand the importance integrity when it comes to my profession as well as my personal life. Having taken a gap year in-between high school and college, I have had the opportunity to travel throughout the US as well as parts of Europe. I've spent time in California assisting foreign clients help experience the unreal motocross world California has to offer, as well as spending time in Ireland working with school children in a vast number of fields; from writing to swimming. One aspect that is true to my nature throughout all of my experiences is my instinctive and natural  desire to help people, priding myself on the honest happiness I like to bring others. 
One aspect of the industry I look forward to focusing on is helping fellow "millennials" on the path to becoming a home-owner. Although we millennials are often misjudged and categorized in a negative connotation, it's really nothing more than that- misjudgement. One common claim is that millennials don't understand the importance and usefulness that comes with buying a home, and that instead we much prefer renting. Perhaps this connotation has come from some of us seeing the struggle our parents went through less than 10 years after the millennium started when the housing market crashed; or perhaps it comes from the seemingly lack of jobs upon graduating, giving us fear we can't afford to own a home. Regardless of the reason, it's simply not true. While it
is
true that home-ownership brings a great feeling of fulfillment and is certainly a good investment, an article published in March of 2015 by the National Association of Realtors describes how their study found, for the second year in a row, that millennials made up the largest group of recent homebuyers. That being said, it's apparent we millennials understand the benefits and importance of home-ownership, and I look forward to helping any and all along the path. 
Although I look forward to focusing on the millennial movement towards home-ownership, of course I am dedicated to all generations and aim to be a professional all will want to work with. I strive to be someone you can trust and enjoy working with when it comes to real estate, but also anticipates being someone you will build a genuine relationship with that will extend far beyond anything in regards to the industry. 
I look forward to hearing from you soon and can be reached anytime at 401-644-5516 or through my email,
corbett@boldrealtors.com
.
Visit
www.agentrising.com
to meet our new agents and find out how you can be on the road to becoming a real estate agent.