BOLDIES Complete Certified Buyer Representation Program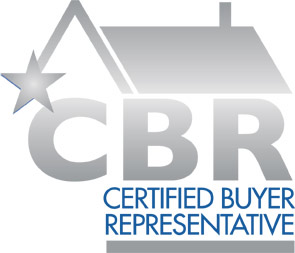 Sarah Holick, Denise Higgins-Reuter and Dave Garro from BOLD Moves Real Estate recently attended the Certified Buyer Representative Program at the Plymouth and South Shore Association of Realtors.
 Each agent completes 3 days of extensive training  to earn the CBR Designation.
This means they are certified by the State of Massachusetts, MAR, Plymouth and South Shore Association of REALTORS and RealNet Learning Services, and Anita Hill, as a CBR- Certified Buyer Representative.
Sarah, Denise and Dave are trained in the professional representation of home purchasers.  Buyer Representation is rapidly changing the face of real estate.  Buyer Representative is a cooperating agent who legally represents the real estate buyer.  They generally do so under a buyer representation agreement, much like a traditional real estate broker represents the seller under a listing agreement.  The buyer agent's role is to be the advocate for the purchaser in the real estate transaction.
BOLD Moves Real Estate Agents are dedicated to providing the best possible service and representation to their clients.  This distinction only adds to their professionalism and skills.Visit www.agentrising.com for more information on becoming the best possible real estate agent you can be and visit www.boldmovesrealestate.com to learn how you can buy or sell a home with the help of our professional agents.