BOLD Moves Real Estate Pop-By Gifts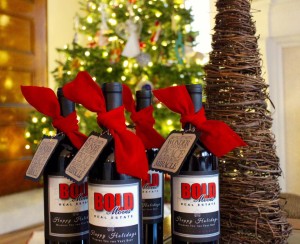 Christmas is a great time to stop in and let your clients know how much you appreciate them. Laura Severino, our own BOLD Moves Agent and creative Home Stager created these beautiful Pop-By Gifts for her clients.  The special packaging makes these so unique
.
Check out her great staging ideas for all seasons and her creative and unique Pop-By Gifts.
Visit http://lauraseverino.com for some great ideas  and to book your staging consultation.
There are many great ideas for Pop-By Gifts at Christmas including home baked goods and candies.  The finishing touches on the packaging make all the difference.  You can find cute holiday tins or specialty holiday boxes to give a festive air to your gifts.  Colorful cellophane bags or pretty baskets can all dress up your home baked goods.  Don't forget to use pretty ribbons and tags for the final touches.
Everyone can appreciate these special treats.  Paula Tosca baked some great treats for her clients also.
Visit www.agentrising.com for more information on becoming  the best realtor you can be or to sign up for courses to become a real estate agent.