Become a Real Estate Agent with Agent Rising Real Estate School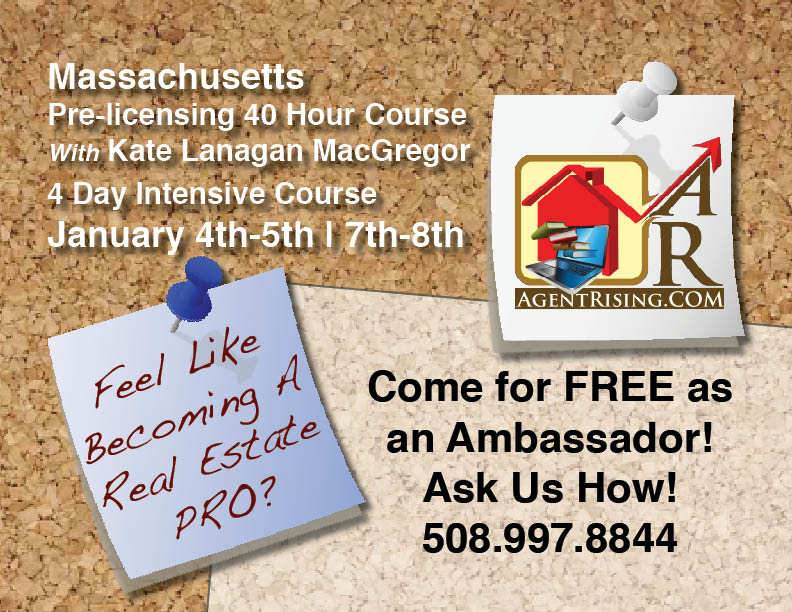 AGENT RISING REAL ESTATE SCHOOL ONLINE ENROLLMENT
"As you go through life, one learns that if you don't paddle your own canoe, you don't move" – Katharine Hepburn
To enroll in our next class please click add to cart and complete the form. The $397 fee includes the Dearborn Modern Real Estate Book, The Massachusetts Real Estate Book, study DVDs, audio CDs and online training Modules.
Training will take place at
The BOLD Welcome Center
145 Fairhaven Rd, Mattapoisett, MA
8am to 6pm January 5th to 8th
Click below to sign up  or for more information.
Agent Rising 4-Day Intensive