BOLD Moves Real Estate Now Offers Virtual 3-D Tours of their Properties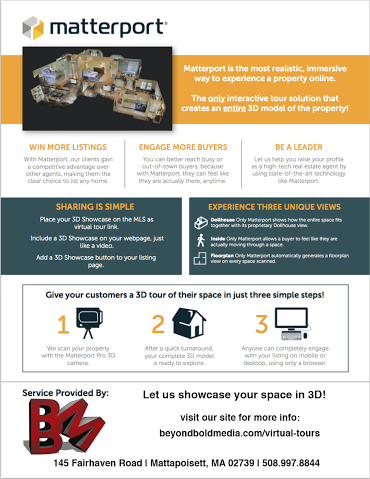 Click on the Flyer above  to see all the details.
BOLD 
Moves Real Estate is now offering 3D Virtual Tours of all their listings.  Experience the wonder of a an interactive tour.  See the dollhouse version of the property as well as a detailed layout.  Walk your way through the home online and feel like you are actually there.  What a way to showcase your home and have buyers feel like they are actually there touring the home. Time is always a critical issue for showings and this will allow buyers to "walk through" the house without actually being there. The equipment is new and state of the art and BBM professionals are ready to showcase your home and and maximize its exposure on the Web.
List with BOLD Moves Real Estate today and experience the cutting edge technology to get your house sold.
Visit
www.boldmovesrealestate.com
for more information.