Disclosing Energy Costs!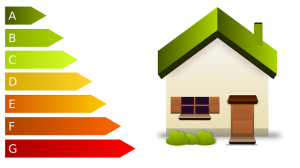 When you are listing a house, revealing the energy costs could put you at an advantage.  According to Realtor Magazine, listings that disclose energy costs have a higher close rate, spend less time on the market, and sell closer to the asking price compared to homes that do not disclose this information.
A study was done by Elevate Energy of homes for sale in the Chicago area and found that attached homes either a condo or townhouse that disclosed energy costs spent about 25 fewer days on the market compared to homes that did not share this information.  Single-family homes spent eight fewer days on the market.
The City of Chicago became the first city nationwide to allow direct disclosure of residential energy costs, gas and electric, on the MLS listing service.
With the emphasis on going green for many consumers, the energy costs for a specific house being revealed is a win-win for everyone.  The buyer will know exactly what they are getting into in terms of costs to maintain the house.  This can be a great bargaining tool for sellers, especially when they have made improvements on the house concerning energy efficiency.  A more energy -efficient house will save buyers money in the long run and may encourage them to offer a higher price for the house.
The more a buyer knows about a house, the more apt they are to put in an offer.  It may be the new wave of the future.  Soon we may be seeing energy costs on a seller's disclosure.
Visit
www.agentrising.com
for more real estate trends.