Millennial Buyers!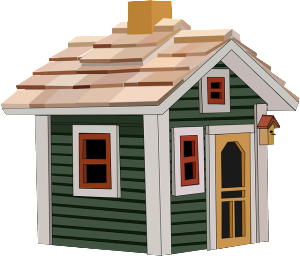 Who are the millennials?
 Basically they were born from the early '80s through the late '90s, have accrued student loan debt and  have lacked the financial ability to buy their own homes.  Even 30-year-olds were as likely to be stuck in their childhood bedrooms as owning their own home according to a recent Report from the Federal Reserve Bank of New York.
Things may be turning around for this generation.  While they are still carrying large amounts of student debt, home ownership may be in their future.This generation has struggled in the job market.
 Unemployment rate was high for this group between 2007 and 2010 but the outlook is improving.  Unemployment is coming down and they may see rising wages over the next couple of years.  About one quarter of them possess a bachelor's degree which accounts for the student debt, but will help them in the job market.
New household formation which dived during the recession is back up.  They are actually stating to move out of their parents' house.Mortgages are becoming within reach.
 FHA and USDA loans require little or no money down and rates are still low.  Mortgage insurance premiums are also more affordable.  With the housing market crash, many were staying away but they are starting to think about home ownership and saving money to buy a home.
Time will tell but it looks like the tide is turning toward home ownership for millennial buyers
.
Source: March 6, 2015  nytimes.comVisit us at www.boldmovesrealestate.com for more trends in real estat
e
This blog was published on
www.boldmovesrealestate.com
on March 12, 2015