Home Staging with Laura Severino!
Laura Severino is the Home Stager at BOLD Moves Real Estate.
 Did you know BOLD Moves offers a free home staging consultation when you list your house with them?  Statistics show that
Staged Homes
sell faster than
Unstaged homes.Here are some Home Staging Ideas from Laura to get us through a particularly long and stormy winter:Even though showing homes right now may be a little more difficult, take advantage of the cold and snowy "outside" to make "inside" feel warm, cozy, and inviting.
The outside of your house may look like this: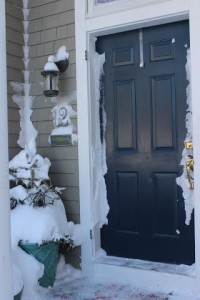 But welcome buyers with a fresh flower arrangement, a warm fire, a lighted candle.
  Use the outside to enhance the inside.  Don't let the snow get you down....Spring is on its way but Sellers can certainly take advantage of the snow and low  inventory by cozy-ing up their home.  Looking for houses in the winter months is not for the frivolous, tire-kicker buyer.  If a buyer is taking the time to look for houses with all the snow and cold weather, they are usually serious buyers, ready to put an offer in.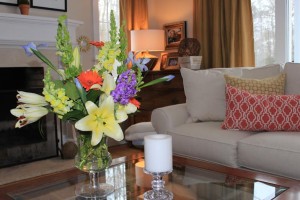 Make your house be the warm, cozy oasis they are looking for.
 Make sure your heat is turned up so the house feels nice and warm.  Also, if you have any pictures of the house in the spring or summer, use them in a showing booklet or maybe put them in a springy frame so they can see how the house sparkles in the warm seasons.
The best you can do on the outside is make sure your steps, paths, and driveways are clear of snow to make the house accessible for the showing.  Use Ice Melt to get rid of any unwanted ice.The snow will eventually melt and Spring flowers will pop but in the meantime take advantage and make your house warm and inviting and a place they want to call home.Visit  www.agentrising.com for more tips for real estate agents.Visit www.lauraseverino.com for real estate and home staging information.