New Agent Training Webinar!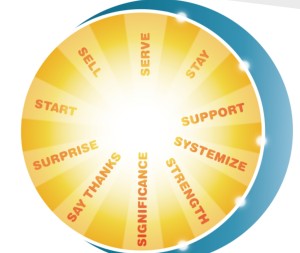 The Massachusetts Association of Realtors hosted a Webinar on New Agent Training with Kate Lanagan MacGregor, broker-owner of Bold Moves Real Estate, Agent Rising Real Estate School and Beyond Bold Media.
The Webinar ran Wednesday, February 11, 2015 from 10am-11am.   Over 90 people enrolled to watch the Webinar and there was great participation.  New agents as well as seasoned agents attended and found it very informative and enlightening.
The 10 Strategies to Success Highlighted in the Webinar:
Serve, Start, Systemize, Support, Stay, Strengthen, Sell, Say Thank You, Significance, and Surprise.
In 2013, Kate chaired the New Agent PAG for Massachusetts Association of Realtors and Presented on this topic at the MAR Annual Conference and Trade Show.
The Webinar is an update on those 7 Strategies to Success
In Kate's words:
"I believe in a strategic and comprehensive approach to developing  yourself, your brand and your business.These 10 strategies ensure that your actions are with purpose, and directed toward the success you want for yourself.I cover topics from good old fashioned thank you notes to how  to use Big Data and The Internet of Things to your benefit.
I am passionate about helping enhance the professionalism of all REALTORS®, new agents in particular.
As owner and operator of
BOLD Moves Real Estate
,
Agent Rising Real Estate School and Training Center,
and
Beyond BOLD Media
, I believe that owning the 3 companies acts like a '3 legged stool'. Sales, Education and Marketing are all important in your success, and I tie them together in my  'think outside the box' way to bring you the most relevant and positive Strategies for your Sales Success.
Have you had questions about branding, time optimization, database generation and social media? We cover those in a system that is very easy to follow!
Please join me! Whether you are a new agent, an agent wanting motivation or training a new agent, I offer a fresh perspective on what success looks like!"
If you missed the Webinar, don't despair.  You can watch it on
www.marealtor.com
and click on the link with archived webinars.  You can watch the whole webinar.
Make it a BOLD Day!  Questions?  Call Kate at 508-728-3648
Visit us at
www.agentrising.com