3 Ways Rookies Can Boost Their Client Base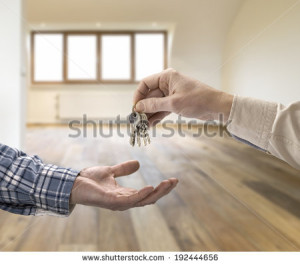 3 Ways Rookies Can Boost Their Client Base
At Real Estate Connect, agents offer their strategies for drumming up new business fast.
When you're a new agent trying to build a business from scratch, it's not easy figuring out how to build a client base. Most rookies need a few months at least to market themselves and spread the word about their business before clients start signing on. But what tactics will get you there the quickest?
Every agent has to tap into their own strengths and develop a prospecting and marketing plan that works for them. But it can be helpful to hear about how other agents developed their strategies for racking up new business. Maybe you can learn something from them.
At Real Estate Connect in New York this week, several practitioners led sessions in which they shared their secret sauces for establishing and building a client base, as well as landing deals. Here are a few of their stories.
Focusing on the Reliable Few
Anouk Nora, a sales associate with Town Residential in New York, has only had her real estate license for six months — and she's already closed a $27 million deal. It was a commercial property that wasn't even listed. So how did she find it and get it sold?
Before getting into real estate, Nora was a film producer, working with A-list Hollywood directors such as Martin Scorsese and Oliver Stone. A large part of her job was scouting for filming locations. "It required a lot of research and getting to know the properties in certain areas intimately," Nora says.
She used that same mentality when looking for properties to sell. She researched properties in different areas of New York, and when she decided on an area she wanted to farm, she got up close and personal with the buildings there.
"I walked more than I ever walked in my life, looking for something to fall in love with so I could sell it," Nora said. "Successful agents, like successful film producers, farm an area they love and get to know it intimately."
Nora came across the property she eventually sold for $27 million while she was researching the area. She was able to get a tour of the building, which was owned by an artist. The property wasn't listed, but she learned that the owner had been thinking about selling.
"I know a lot of people in the art world, and I immediately thought of two people I knew for whom this property would be perfect," Nora said. She approached the two people, and both ended up making offers on the property.
Nora was successful with this transaction by targeting an audience she was already familiar with from her days working in film. She said that she doesn't spend time mass mailing but instead is more focused about her prospecting. "I'd rather be in contact with the right type of people rather than more people," she said.
Building a Robust Referral Network
It's every agent's motto: referrals, referrals, referrals. Everyone knows the importance of referral business, and for many practitioners, it's how they get most of their new clients. But most don't get as much referral business as Lindsay Grandquest, a sales associate with Better Homes and Gardens Real Estate in Mobile, Ala. Last year, 82 percent of her business came from referrals.
She's developed an interesting way to stay in touch with past clients or friends and family, adding the personal touch to solicit referrals. "I don't ever call with a sales pitch," she says. "I just call them and say, 'Hey, I'm about to show a home in your neighborhood, and I thought of you. How are you?'
"Now I'm probably not actually doing that, but it makes it easier to start a conversation," Grandquest continued. "You have to find that common ground."
At the end of the conversation, she'll remind the person she called to point anyone they know who is buying or selling her way. For her VIP clients, she makes this kind of personal contact with them four times a month to stay top of mind.
Grandquest has developed another innovative way to get referrals. She'll drop by her dentist's office or her hairdresser's salon with a small token of appreciation, such as a couple scoops of ice cream, and her business card. That way, they'll pass on her information to their other clients and spread the word about her business.
When she gets a referral, she'll send the referrer a "thank you" note with a $5 Starbucks gift card. "I say, 'Thank you for believing in me and my business,'" Grandquest says. "If you do this a couple of times, it will start a momentum that is unstoppable."
Using Reviews to Reel In More Clients
Sarah Jones, broker and co-owner of Bamboo Realty in Houston, has a business page on Yelp, and she has all of her agents ask their clients to fill out a Yelp review at closing. "That's when the client is most motivated to fill out a review," she says.
Review sites like Yelp are indexed much higher in online search results than many real estate company websites. Once Bamboo Realty racked up enough reviews, its company business page on Yelp started getting a lot more traffic from search engines, Jones said. In fact, Yelp is now the company's No. 2 source of business after referrals, she added.
The extra benefit of people finding the company through Yelp is that they see Bamboo Realty's positive reviews and are much more ready to work with its agents once they call. "Folks that find you because you have five-star reviews are far more likely to convert into a client," Jones said.
But inevitably, you'll get a bad review. Don't panic, Jones said. "If you get something that's not positive, see how you can rectify it," she added.
Take a breather, then contact the person who reviewed you negatively. Don't make another sales pitch; just ask what went wrong and how they felt you could improve your service. Just by doing that, the reviewer may reach out to you when they're ready to try again.
This blog was originally posted in Realtor Magazine, January 2015.
 http://realtormag.realtor.org/sales-and-marketing/feature/article/2015/01/3-ways-rookies-can-boost-their-client-base#sf7402098
Visit us at
www.agentrising.com
for more new agent information.