The Power of Home Staging!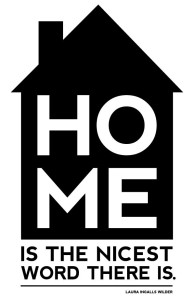 Does Staging a home make a difference in how much someone is willing to pay for a home and how fast it sells?   The National Association of Realtors conducted a Home Staging Profile to see the impact on home sales.The average amount spent of Staging is $675.Who usually pays for the Home Staging?
  Seller's agent may offer the service  62% of the time.  Seller may pay before lising in 39% of the time.  Only 10% will have seller pay after home is sold and  3% say the seller's agent's firm pays for the Home Staging.
What rooms should be staged?
The number one staged room is usually the Living Room.
 Most of the time this is the first room the buyers will see and try to picture their furniture in.  Number 2 is the Kitchen.  Another important room to buyers.  The rest of the rooms follow:  Number 3 is Master Bedroom, Number 4 is the Dining Room, Number 5 is the Bathroom, Number 6 is the Children's Bedroom, and the last is the Guest Bedroom.
Most Realtors say Buyers are willing to offer more money for a Staged Home as opposed to a similar Non-Staged Home.
 The statistics show that 32% feel Staging brings in 1-5% higher offer, 16% thought it brought an increase of 6-10%, 3% thought it brought increase of 11-15%, 1% claim no impact, 1% thought increase of 16-20%, 20% were unsure, and 1% thought it created a negative impact.
Overall, 96% of buyer's agents say that staging has an affect on some buyers' view of the home.
 Home Staging makes it easier to visualize the property as a future home.  More buyers were willing to walk through a Staged  home viewed online. There was a  positive impact value of a home decorated to buyer's tastes.  Staging also  makse buyers more aware of home features.  A Staged house will always look more warm and cozy than an empty house.
Stay tuned for more Staging tips.  Visit us at www.agentrising.com